About Us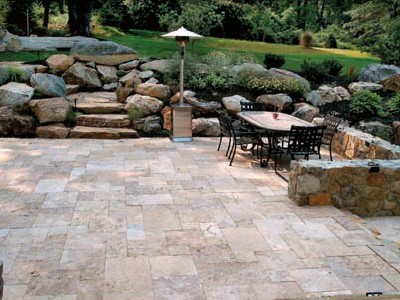 The Gothicstone Collection, one of the most diverse and eclectic collections of the world's most beautiful travertine, marble, limestone, and our "new" Zebstone (Zero Energy Building Stone). Founder, Karl Mangialardi, aka "The Stonehunter" has traveled worldwide for over 25+ years in search of exotic tile and paver products to bring to the US and World Markets.
With over 300 selections of travertine and marble pavers, tile, columns, and much more, Gothicstone has assembled one of the largest and diverse selections of travertine.
The "Stonehunter's" hottest product, The Gothicstone Paver, is a natural Travertine, Marble, Zebstone, or Limestone Paver, quarried, cut, and antiqued in the Moroccan mountainside. Not only are these natural stone Pavers beautiful, but travertine also stays cool underfoot due to a lack of naturally occurring metal content which is found in manmade products and slate. Keep in mind that concrete pavers have high metal content, along with most other natural stones like granites, slate, and sandstones. This is significant as a large amount of naturally occurring metals found in these other stones (and NOT in travertines/limestones) make them thermally conductive (making them get very hot in the sun) and also very reactive with chlorine and salt (in pools and driveways). Please feel free to contact stonehunter@gothicstone.com for more technical assistance and clarifications of the unique characteristics of travertine and limestone.
Conforming to ASTM standards, they are twice the strength of concrete, have a high coefficient of friction for a non-slip surface, and are freeze/thaw compatible in all climates. The Pavers come in a wide variety of colors and sizes range from 4×4 to large format which includes a French pattern available in sizes up to 48×48.
Complete architectural fit-outs are our specialty; send us your drawings. Gothicstone features many other products including:
Pool Coping
Pier/Wall Caps
Step Treads
Pavers
Paver Planking
Thin Split-Face Veneer
Dimensional Wall Systems
Columns
Fountains
Fireplaces
Sinks
Countertops
Balusters
Matching Interior Tile
Blocks
Slabs
Travertine is a calcareous stone formed near springs or natural basins due to a chemical reaction following incrustations of, particularly hard water.
Porosity and little stratification give it outstanding mechanical strength, which, in turn, allows travertine to withstand the elements for centuries.  In fact, it is ideal for pavements, walls, and floor coverings, even if they are subjected to constant wear.
Travertine was widely used by the  Etruscans and also by the Romans, to whom it owes its Latin name " Lapis Tibutrinus." Travertine knows no borders in contemporary architecture.  
Because of its natural beauty, good workability, and other outstanding features, travertine is widely used in both indoor and outdoor architectural applications.
Whenever and wherever the goal is to create a prestigious building of high architectural quality, travertine offers unsurpassed aesthetic and technical features.