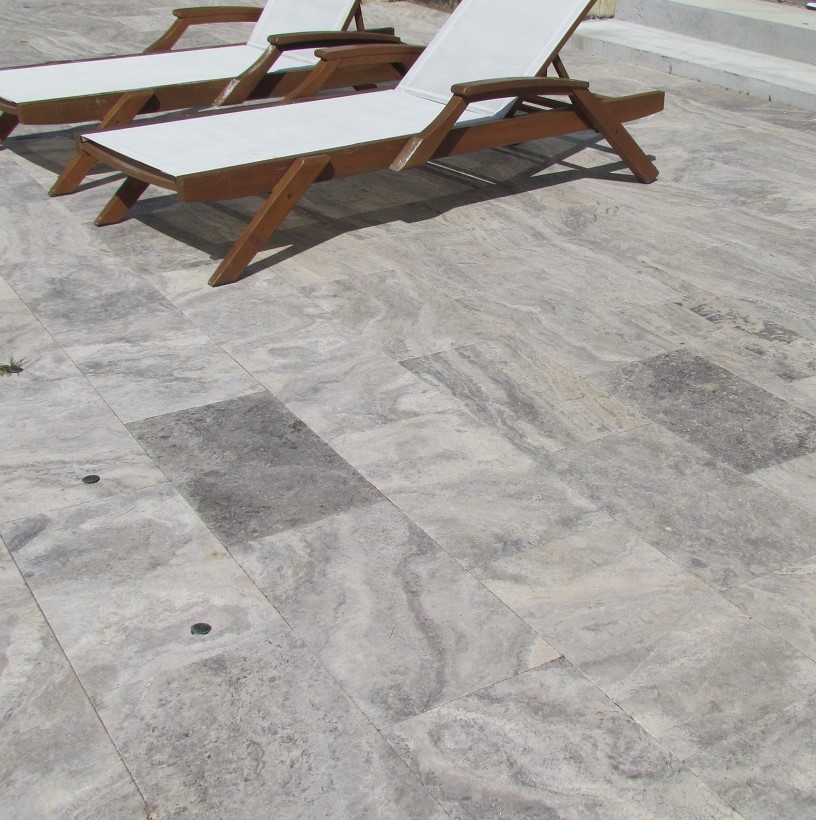 Silver Travertine
Gothicstone is now offering three color selections of Silver Travertine.
Silver Adirondack selection (dark silver and dark grey)
Silver Gunmetal selection (predominantly silver and grey color mixes).
Silver Toadflax selection (silver, grey, cream, and beige color mixes – highly varied).
This provides a better color match for your exclusive projects.
Unlimited access to both selections to mitigate any delay in project delivery.
Our selection process is according to European standards which translates to no large voids/holes.
Large formats, 24″x 24″ and higher available in both selections with 2cm, 3cm, and 5cm thickness.
Pavers, coping, treads, wall cladding/veneers, countertops, wall and pier caps, tiles, and slabs.
Silver Travertine Adirondack selection
Silver Gunmetal selection
Silver Toadflax selection