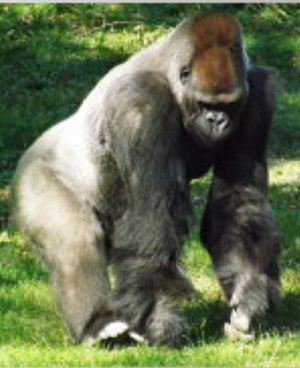 Silverback Limestone: Elevate Your Outdoor and Indoor Spaces
In the world of interior and exterior design, materials play an essential role in defining the character and ambiance of a space. For a material that seamlessly blends timeless elegance with durability for both indoor and outdoor environments, look no further than Silverback Limestone. This exquisite dark grey and silver limestone is set to transform the way you perceive and utilize your living spaces.
Unveiling Silverback Limestone
Silverback (dark grey and silver) Limestone is a premier natural stone that possesses a unique combination of stunning aesthetics and exceptional strength. Quarried from select regions and meticulously crafted, this beautiful limestone is the perfect choice for those who demand the best of both worlds: aesthetics and longevity.
Aesthetic Excellence
One of the defining features of Silverback (dark grey and silver) Limestone is its captivating visual appeal. The stone boasts a deep, elegant grey hue that exudes sophistication and complements a wide range of design styles. Whether you're looking to create a modern, minimalist space or a classic, timeless environment, this limestone can seamlessly adapt to your vision.
Lasting Durability
This limestone's resistance to wear and tear makes it an excellent choice for high-traffic indoor spaces, such as kitchens, living rooms, and hallways. It is also an ideal choice for outdoor applications, including garden walkways, pool decks, and patio surfaces, where it can withstand the rigors of daily use while maintaining its elegance.
What's Next?
For more information and to explore the possibilities of Silverback Limestone, please contact us today for samples, a quote or to discuss your project. Your journey to a more beautiful and enduring space begins here. Silverback (dark grey and silver) Limestone is backed by Gothicstone's inspection and quality control. Turnaround on custom project fabrications is quick. We partner with the project engineer, project manager, and/or architect from design inception to the completion of installation and implementation. See all 15 surface finishes supporting your project specifications.
Below are photos of it with various surface finishes. In the bush hammer, Etruscan Texture, and tumble finishes the "open (broken) crystalline structure of the stone refracts more light" and therefore looks lighter in color.
Related