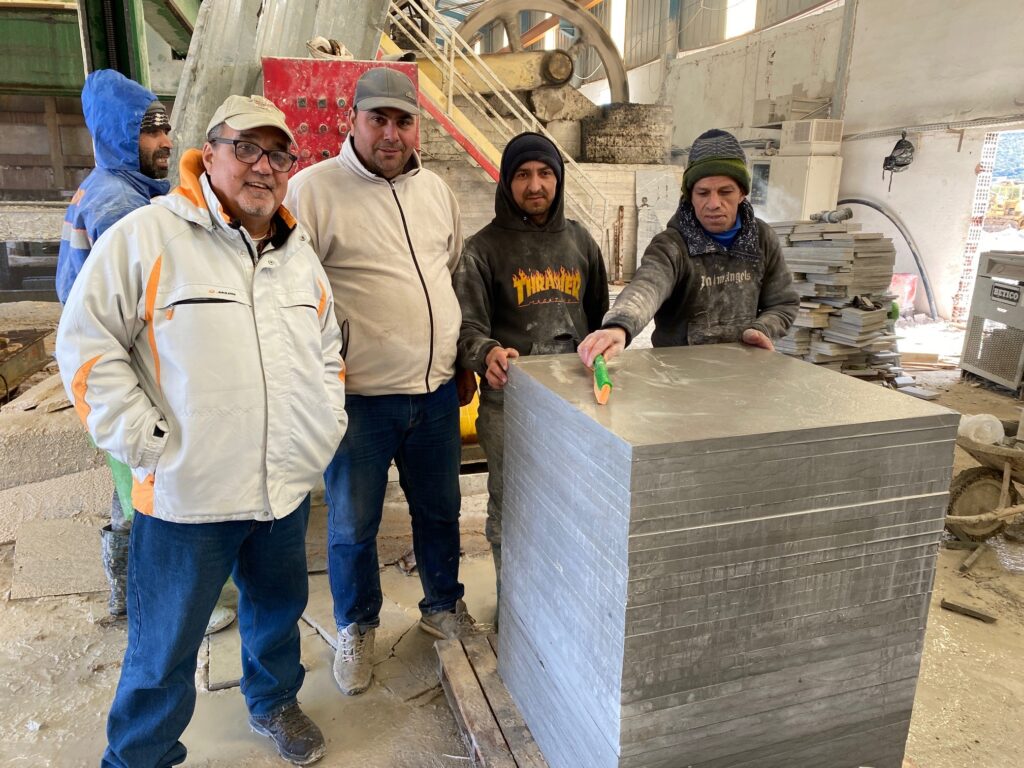 OUR MATERIALS ARE AS INDIVIDUAL AS YOUR PROJECT
Gothicstone produces custom stone solutions – the piece parts of the whole project are produced together for a turnkey solution. No more trying to figure out what pool coping, treads, or wall caps will go with your pavers. Consequently, with our distinctive selections of materials, colors, surface finishes, and sizes, we can easily personalize your client's outdoor living spaces.
We collaborate with our clients from cradle to grave
We collaborate closely with our clients from cradle to grave. In other words, we work with our clients every step of the way to ensure their success and the success of their projects. Therefore, in all projects, we make sure that we understand where the material will be used and how installed so we can make recommendations for size, thickness, and surface finish.
Free value-added consulting services
Many clients have designs or complexities in their projects that require an expert source for the best ways to engineer a solution. Gothicstone provides free value-added consulting services. For instance, we assist in planning, designing, selecting, value-engineering, and installing techniques for natural stone.
Custom stone solutions example
A Tennessee client wanted a particular grey color stone for their lower pool deck, outside entertainment areas, and house-level patios. We consulted with the general contractor, pool builder, and architect to determine the size of the large format stone to produce. Consequently, through reviews of drawings and discussions regarding installation methods, we recommended 30″x30″ pavers. Subsequently, this size paver minimizes the number of cuts and wastes across the 6500-square-foot project.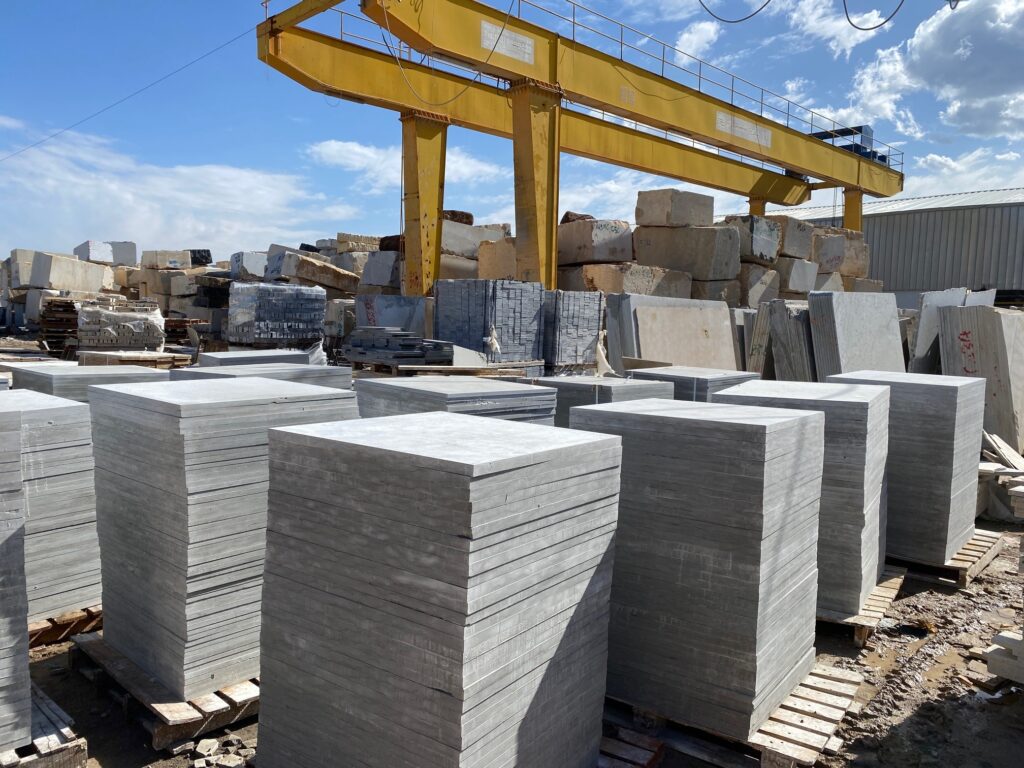 It was cost-effective for the client for us to produce 3/4″ stone for the upper patio areas (wet-set installation). Similarly, we produced 1 1/4″ paver thickness for the lower pool and entertainment decks that were going to be dry set. With the size of the pavers being 30″x30″, the thinner pavers were going to be a lot easier to install! A bush hammer surface finish was added to the 30″x60″ steppingstones for an optimum non-slip finish. Grate drainage pavers, for water overflow, were added to match the pool deck pavers. The copings are 40″ in length and the outdoor shower slabs were cut to exact custom sizes for easy installation.
Contact us to start the conversation about your next project and how Gothicstone can help you achieve your goals!