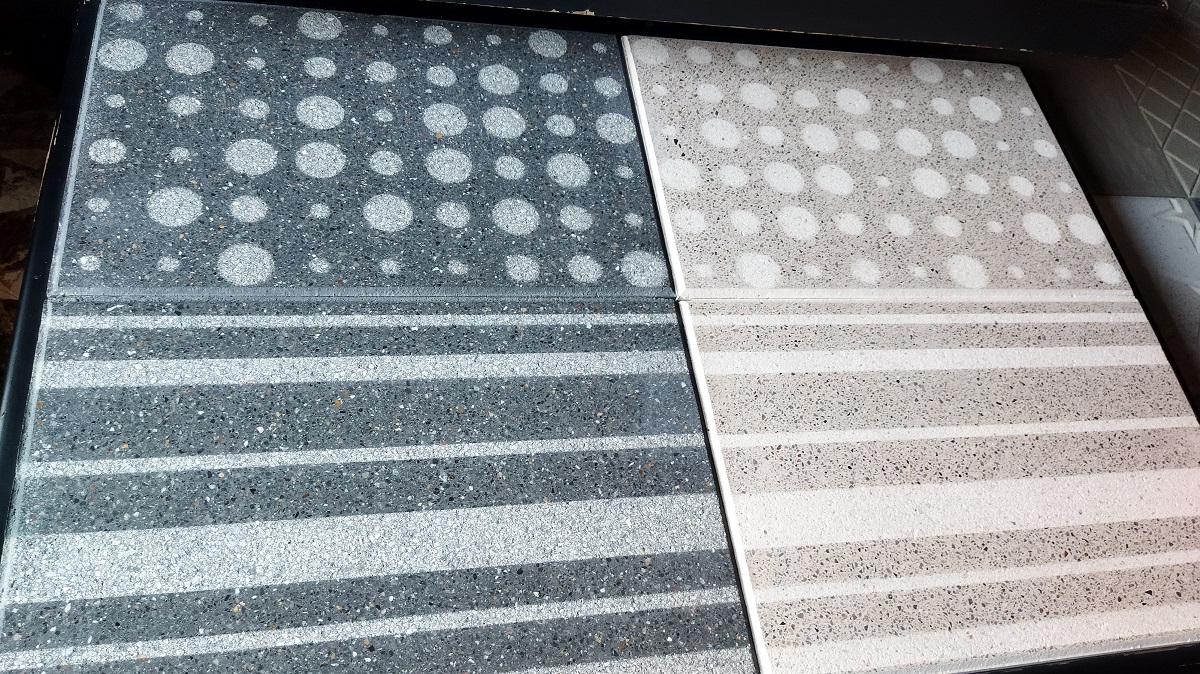 Terrazzo Pavers
Gothicstone announces Terrazzo "pressed" pavers for your project specifications. This is NOT "poured in place" Terrazzo….which is quite common, on elementary and high school floors back in the day and big in institutional construction implementation. Terrazzo materials are available for commercial, institutional, and residential projects.
Terrazzo Paver Finishes and Custom Decos/Logos
We produce "polished", "sandblasted", and "standard cast" Terrazzo surface finishes. In addition, these pavers can be produced with custom decos and logos available by customer specifications.
Examples of Terrazzo Paver Productions.