Designing with Natural Stone
MODERN FASCINATION WITH ANCIENT MATERIALS
In today's landscape and interior design concepts, natural stone can be used to create an antique, traditional or old-world look. It's, also, an excellent choice for contemporary/modern or a mid-century look. Think patios, swimming pool decks, terraces, pool houses, and any interior living spaces. Explore natural stone design ideas for tile, pavers, veneer & cladding, and living spaces for your projects. Unlike concrete or porcelain, design flexibility is effortless because every stone piece part can be fabricated easily.
Extra-Large Formats, Fresh Colors, Exciting New Finishes
Design for any space with extra-large pavers and tile sizes from 24″x24″, 18"x36" and up to 48″x48″ plus custom sizes in rectangles and squares. For a seamless, large format design, tile or pavers can be "butt installed". We produce step treads, countertops, wall caps, and wall systems plus driveway cobblestones and driveway paver systems to complement the project.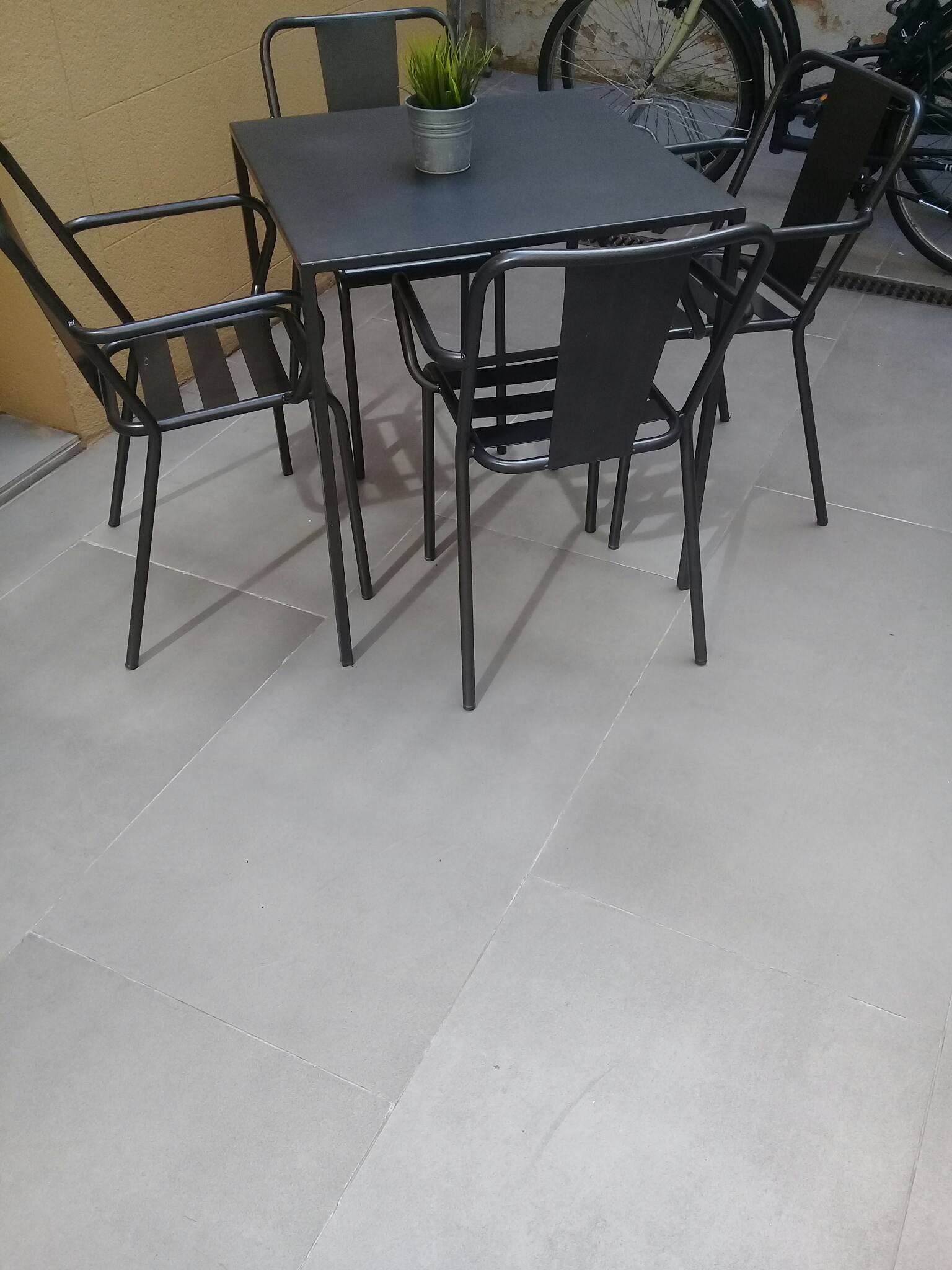 With different (and new) texture finishes, you can create diverse looks from an old-world to modern/contemporary look. Our collections include honed, brushed, Suregrip Moleskin, Etruscan, bush hammer, and micro bush hammer. Other exciting finishes—saw cut, split face finishes and even a hand-chiseled, antiqued finish for that "old-world motif" impact—are available.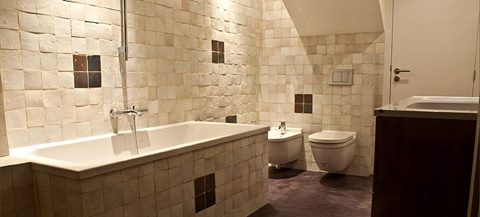 SEAHAZE SEA 24″x48″ honed tile provides a modern/contemporary look. It's a great choice for extremely durable flooring in residential and commercial applications.
Gothicstone produces in various thicknesses and sizes for interior or exterior considerations such as tile, pavers, coping, treads, wall cladding/veneer, driveway/car park systems, and pedestrian walkways. Architectural accent pieces can be custom-fabricated such as fountains, park benches, and outdoor kitchens/bars.
Add Texture vs. Changing Stone Color
We're seeing textures shift from rustic tumbled, rounded edges to clean lines, square edges on tiles, pavers, and coping. Tone-on-tone texturing can beautifully enhance the aesthetic of your flooring design. Adding an intriguing trim or pattern through the addition of various surface finishes can achieve the added interest desired. New finishes, such as micro bush hammer, Suregrip Moleskin, and Etruscan Texture, add subtle interest without changing the material.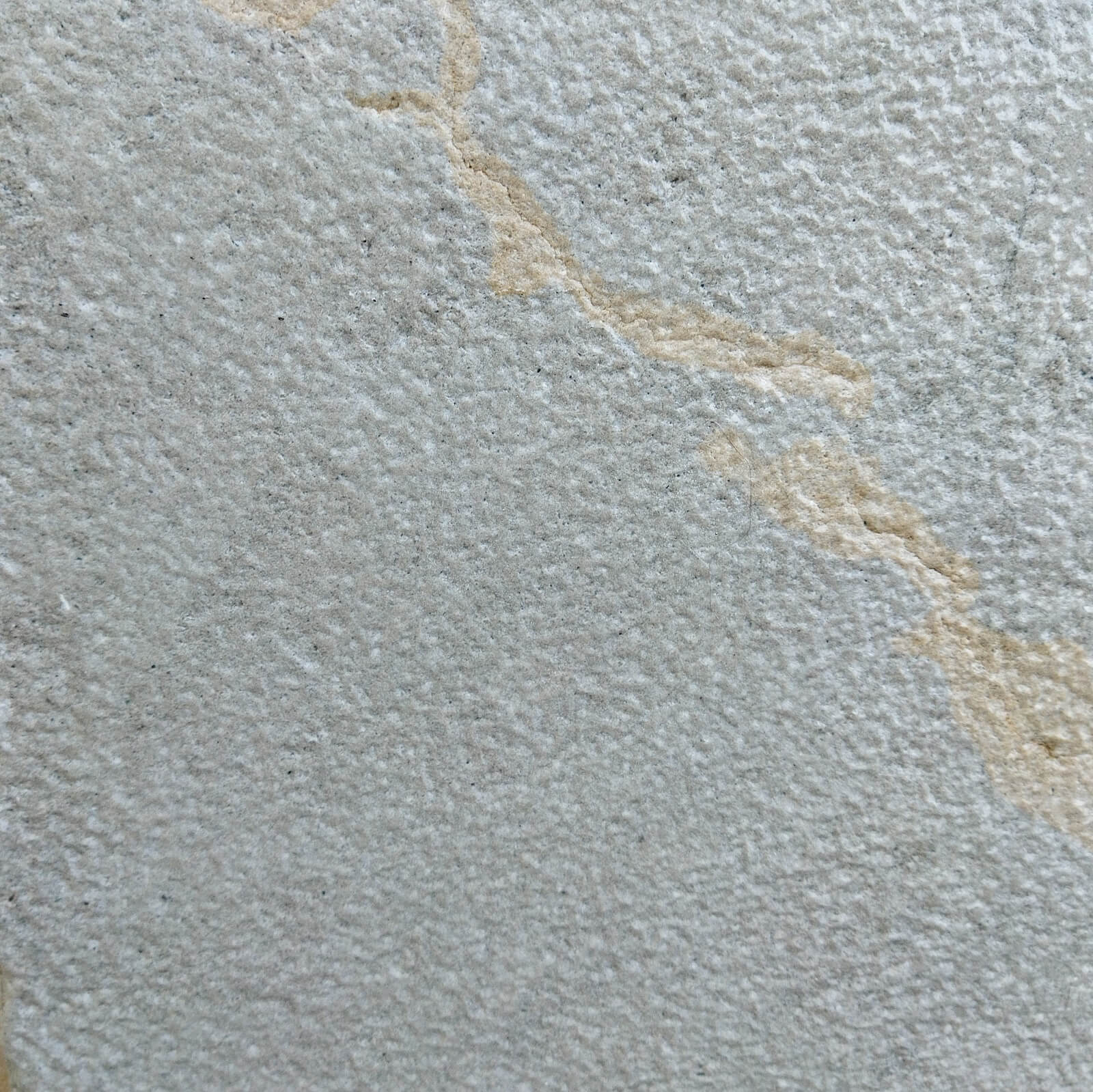 SIMPLE CURB APPEAL THAT IS PRICELESS!
Though we often think of concrete driveway systems, paved natural stone driveways have been around just as long and longer! Natural stone driveway pavers provide the necessary flexural strength and an artistic element. Driveway pavers can be a unique and functional feature enhancing the overall property, rather than presenting simply as a flat beige or black surface, best ignored.
These days, a shift to large-format natural stone pavers for both residential and commercial driveway systems is gaining popularity and replacing that concrete surface. Natural stone driveway pavers in all formats–large and traditional (small 4"x4", 6"x6" cubes)–with their aesthetic and structural benefits make them a strong alternative to concrete pavers. Interested in learning more? Considerations for Specifying Natural Stone in Driveway Paving Applications.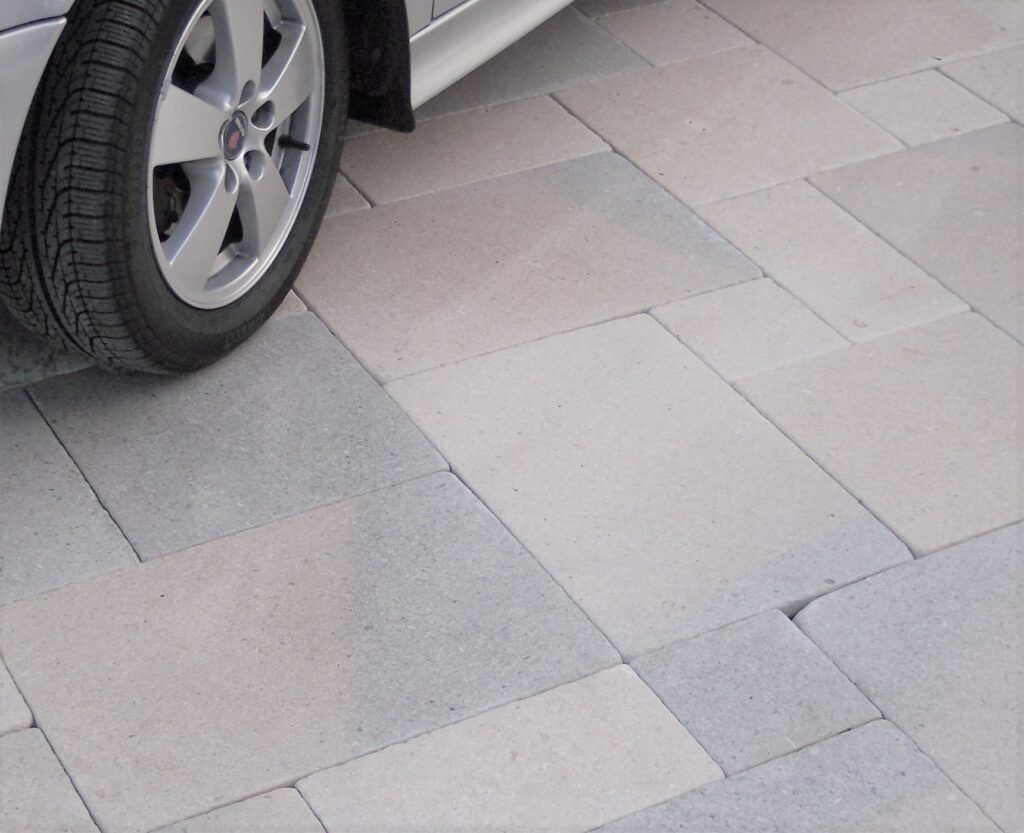 Design with Natural Stone Veneer and Cladding
Natural stone veneer and cladding provide an excellent architectural tool for interior as well as exterior walls. Natural stone has always been a much-loved building material because of its strength, durability, great look and minimal maintenance cost. However, constructing a stone building is certainly not cost-effective. This is where the value of natural stone cladding or veneer comes in. It provides the functionality, advantages and look of stone, and at the same time is cost-effective and easy to install.
Before you go for that faux stone panel, remember that they are likely to fade and get chipped over time whereas veneer in natural stone will look great for generations to come! With a textural change in the stone for veneer and/or cladding, such as split face, hand-chisel, or bush hammer, you can add the distinction of an accent look without changing the color of the stone used in the project. When building a wall out of solid block stone, the face finish options are hand chisel and split face. Veneers and cladding product sizes range from 6" x free length and up to 20" x 40" (with bush hammer on back for stickier installation).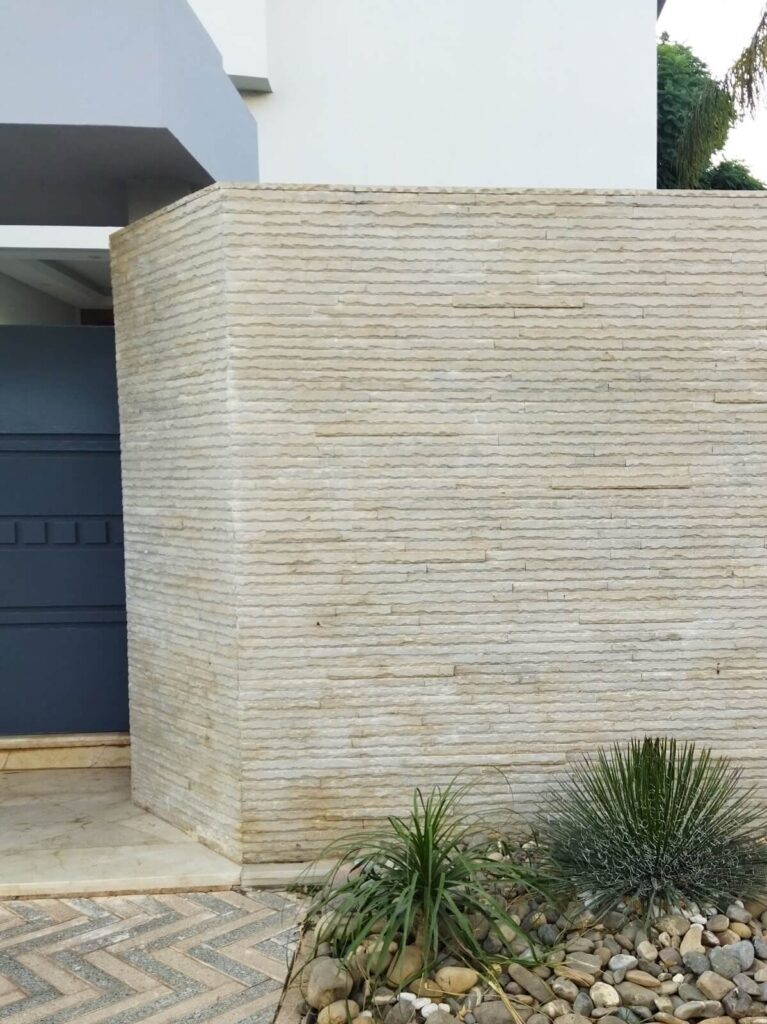 Browse Designing with Natural Stone book for more photos.